Food & Grocery:

Ann Arbor restaurants to be featured in Grub Crawl

Posted on Thu, Apr 19, 2012 : 2:48 p.m.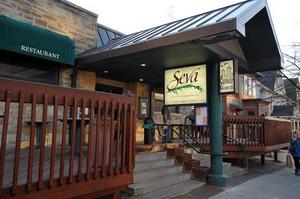 AnnArbor.com file folder

After the success of last fall's Ypsilanti Grub Crawl, the Ann Arbor/Ypsilanti Regional Chamber is planning a similar event in Ann Arbor on Wednesday, May 2.

With the purchase of a $20 ticket, participants can choose from sample-sized specialties at a variety of downtown and campus area restaurants. Tickets for children 12 years old and younger are $5.

Among the participating restaurants are Arbor Brewing Company, Conor O'Neills Irish Pub, Frita Batidos, bd's Mongolian Barbeque, Buffalo Wild Wings, Mity Nice, Pizza House, Rocky Mountain Chocolate Factory, Seva Restaurant and Tea Haus.

The Ann Arbor Grub Crawl will run from 6 to 9 p.m., and Golden Limousine is providing a trolley car to run between the restaurants.

People interested in participating in the grub crawl can register by April 27 on the Ann Arbor/Ypsilanti Regional Chamber website or by calling 734-214-0105.