Calendar of events
Best Bets:

See a sneak preview of 'The Five-Year Engagement'; hear Loudon Wainwright III at the Ark

Posted on Thu, Apr 19, 2012 : 12:46 p.m.
FILM
Get a special sneak preview of "The Five-Year Engagement" at the Michigan Theater on Friday. 7:30 p.m. Filmed in Ann Arbor, the new film from director Nicholas Stoller, producer Judd Apatow and Rodney Rothman looks at what happens when an engaged couple (Jason Segel and Emily Blunt) keeps getting tripped up on the long walk down the aisle. General admission tickets are $20; VIP tickets (includes reserved seating and post-screening cocktail party with the guests of honor) are $100. The Michigan is at 603 E. Liberty St., Ann Arbor. 734-668-8397. www.826michigan.org
MUSIC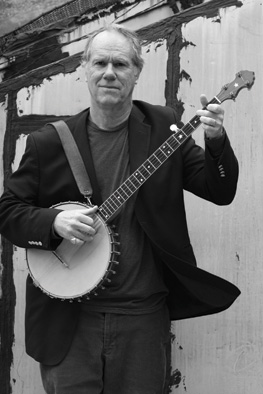 Photo courtesy of www.lw3.com
One of folk's quirkiest songwriters, Loudon Wainwright III, will be at the Ark on Friday. 8 p.m. Wainwright is a cherished icon of American folk music, a darkly witty and touchingly personal songwriter and storyteller. He has written folk classics including "Dead Skunk" and "The Man Who Couldn't Cry." $20. The Ark is at 316 S. Main St., Ann Arbor. 734-761-1800.
GARDENING
The "2012 Ann Arbor Orchid Festival" will be at U-M's Matthaei Botanical Gardens this Saturday and Sunday. Saturday and Sunday sale area: 10 a.m.-4:30 p.m.; Saturday show hours: Noon-4:30 p.m.; Sunday show hours 10 a.m.-4:30 p.m.; Sunday photographers' hour: 9-10 a.m. Featuring a number of exhibits with orchids in bloom and plants and supplies for sale. There will also be free talks and demonstrations both days. Free admission. Matthaei is at 1800 N. Dixboro Road, Ann Arbor. 734-647-7600.
BOOKS
Join in on the "Fourth Annual Midwest Literary Walk" in Chelsea on Saturday. 11 a.m.-5 p.m. Start at the River Gallery at 11 a.m. Visit midwestliterarywalk.wordpress.com for a complete line up. Nationally known poets and writers will read their work at venues up and down Main Street and greet fans in person. Free. The Gallery is at 120 South Main St., Chelsea.
BEER
Take a "Golden Brew Tour" with Golden Limousine International, starting at the Wolverine State Brewing Co. on Saturday. Noon. Discover the distinct flavors of Michigan made beer. Spend the day visiting various breweries and festivals throughout Michigan. $90 and up. Pricing varies by event. Call 800-300-5151 or visit www.goldenlimo.com/brewtours to learn more. 2019 W. Stadium Blvd. Ann Arbor, 734-369-2990.
MUSIC
Never got to see the Beatles live? Then check out the "The Fab Faux" at the Michigan Theater on Saturday. 8 p.m. No mere "tribute band," this group offers live re-creations of the music of the Beatles. This show will feature a complete performance of "Sgt. Pepper's Lonely Hearts Club Band" as well as other Beatles classics. $29.50, $49.50 and $65. Limited Gold Circle seating is $85. Tickets available at www.ticketmaster.com and at all Ticketmaster outlets. To charge by phone, call 800-745-3000. The Michigan is at 603 E. Liberty St., Ann Arbor. 734-668-8397.
MUSIC
Catch the Ann Arbor Symphony Orchestra's season finale, featuring "Carmina Burana" at Hill Auditorium on Saturday. 8 p.m. Combining medieval sounds and poetry with the maximum orchestral power of the modern era, this piece creates an epic masterpiece that remains one of the most popular symphonic works of all time. $10-$55.To order tickets, call 734.994.4801; fax 734.994.3949; email a2so@a2so.com or go online to www.a2so.com. Hill is at 825 N. University Ave., Ann Arbor. 734-763-3333.