play preview
'Fiddler on the Roof' coming to Dexter's Encore Theatre
Posted on Sun, Jul 8, 2012 : 5:55 a.m.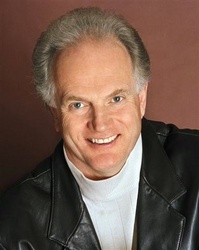 Photo courtesy of Encore Theatre

Director Barb Cullen found her Tevye—University of Michigan voice professor and opera performer Stephen West—before Dexter's Encore Theatre even had "Fiddler on the Roof" on its schedule.

"(West) did a benefit concert with us 2 or 3 years ago," said Cullen, who directed that concert, too. " … (Encore founder) Dan Cooney contacted him to see if might be available for the concert, and he performed 'If I Were a Rich Man' and blew us away. We both thought, 'If we could get Stephen West to do 'Fiddler,' that would be amazing. … And he's the best Tevye I've ever worked with."

Based on Sholem Aleichem's "Tevye and his Daughters," and set in 1905 Russia, "Fiddler" focuses on Tevye, the Jewish father of five daughters who tries to keep his religious traditions and family intact as the world threatens to encroach upon both.
PREVIEW
"Fiddler on the Roof"
Who: Encore Musical Theatre Company.
What: Classic musical - with music by Jerry Bock, lyrics by Sheldon Harnick, and book by Joseph Stein - set in 1905 Russia, where Tevye, the father of 5 daughters, tries to hold on to his family and Jewish religious traditions while the outside world encroaches on their lives.
Where: Encore Theatre, 3126 Broad St.
When: Thursday at 7 p.m., Friday at 8 p.m., Saturday at 3 and 8 p.m., and Sunday at 3 p.m., July 12-August 12.
How much: $26-$32, with discounts available for seniors, youths, and groups. (The Thursday, July 12 performance is a preview, and all tickets for that show are $18.) 734-268-6200 or www.theencoretheatre.org.
"It's interesting, because when you see the show, or start working on the show, or read the play, you think, 'Oh, do you have to be Jewish to understand it?' But that's not at all the case," said Cullen. "Every family has these situations, where kids get to point where they want change. Each generation wants its own thing."
Tevye's daughters, for instance, fall in love, a concept foreign to Tevye.
"Tevye and Golde had a matchmaker," said Cullen. "They met on their wedding day. Now their children are falling in love, and he's discovering what all that is. He never had a chance to discover all that, but he comes to realize that he does have that with Golde. After all they've been through, he learns he has it, and he learns this through his kids, which is really beautiful. … And it's so universal."
"Fiddler," which made its Broadway premiere in 1964, was nominated for 10 Tony Awards and won 9 of them; and it was the first show to break the 3,000 performances mark.
With music by Jerry Bock, lyrics by Sheldon Harnick, and a book by Joseph Stein, the show yielded classic hits like "Matchmaker, Matchmaker," "If I Were a Rich Man," "Tradition," and "Sunrise, Sunset."
Encore's production has a cast of 25, and set designer Toni Auletti is using Marc Chagall's artwork as inspiration - fitting, since the musical's title was inspired by Chagall's painting, "The Fiddler."
And what of this particular production's fiddler, Emily Slomovits?
"I'm excited because our fiddler is pretty amazing," said Cullen. "She really plays, which is wonderful for me, because every time I've done 'Fiddler' in the past, the fiddler was someone in the orchestra. And the fiddler we found this time is amazing. … She plays beautifully, and I think in our space, it's - when I hear her playing in rehearsal, I'm like, 'Oh, wow, this is great, hearing it right from the stage. It's so exciting."