russ collins column
cinema chat:

'The Watch,' 'Beasts of the Southern Wild,' 'Singalong Mary Poppins' and more at the movies

Posted on Thu, Jul 26, 2012 : 7:34 a.m.
Win free movie tickets

Editor's note: Comment on today's "Cinema Chat" for a chance to win free movie tickets to the Michigan Theater. Some time between now and 9 a.m. Monday, leave a comment on this column. Offer your opinion on a recent movie you've seen, or on anything the column mentions. A winner will be randomly selected, and we'll notify that person via the email address they signed up with. They will get two passes to a movie of their choice, courtesy of The Michigan Theater. Full rules here.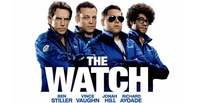 Opening at the Multiplex
"The Watch" follows four everyday suburban guys (Ben Stiller, Vince Vaughn, Jonah Hill and Richard Ayoade) who come together as an excuse to escape their humdrum suburban lives one night a week. But when they accidentally discover that their town has become overrun with aliens posing as ordinary suburbanites, they have no choice but to save their neighborhood -- and the world -- from total extermination. Directed by Akiva Schaffer (writer and director of numerous SNL Digital Shorts) and co-written by Evan Goldberg and Seth Rogen ("Superbad"), "The Watch" opens Friday.
"Step Up Revolution" is the next installment in the worldwide smash "Step Up" franchise, which sets the dancing against the vibrant backdrop of Miami. Emily, the daughter of a wealthy businessman, arrives in Miami with aspirations of becoming a professional dancer, but soon falls in love with Sean, a young man who leads an elaborate, cutting-edge flash mob. The crew strives to win a contest for a major sponsorship opportunity, but when Emily's father threatens to develop Sean and the crews' neighborhood, Emily must band together with Sean and turn their performance mobs into protest mobs, and risk losing their dreams to fight for a greater cause. "Step Up Revolution" opens Friday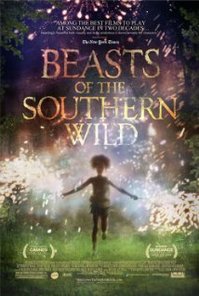 Opening Downtown
"Beasts of the Southern Wild" is sure to be one of the summer's most talked-about films. After stunning crowds at Sundance, where it won the Grand Jury Prize for dramatic film, it also went on to win the Camera d'Or at the 2012 Cannes Film Festival. In a forgotten but defiant bayou community, cut off from the rest of the world by a sprawling levee, a six-year-old girl exists on the brink of orphanhood. Buoyed by her childish optimism and extraordinary imagination, she believes that the natural world is in balance with the universe until a fierce storm changes her reality. Desperate to repair the structure of her world in order to save her ailing father and sinking home, this tiny hero must learn to survive unstoppable catastrophes of epic proportions. Keep your eye on newcomer Quvenzhané Wallis, who turns in a stunning performance as Hushpuppy. Todd McCarthy of the Hollywood Reporter says, "An exceptional American independent feature that deserves the best efforts to tap audiences that would surely embrace it." "Beasts of the Southern Wild" opens Friday at the Michigan Theater.
Special Screenings Downtown
Supercalifragilisticexpialidocious! Sing-a-long "Mary Poppins" will be at the Michigan Theater July 29 and 31. Join in the fun as you step back in time and sing along with Mary, Bert and all the "Mary Poppins" characters. The film adaptation of the Mary Poppins books by P.L. Travers tells the story of the Edwardian-era British Banks family: the banker father (David Tomlinson), suffragette mother (Glynis Johns), and the two "impossible" children (Karen Dotrice and Matthew Garber). The kids get the attention of their all-business father by bedevilling every new nanny in the household. When Mr. Banks advertises for another nanny, the kids ask for someone with a little kindness and imagination, and soon Mary Poppins (Julie Andrews in an Academy Award-winning performance) answers the call from the skies, parachuting downward with her umbrella. Get advanced tickets through Ticketweb.com or by phone at 866-777-8932. Jim Henson's fantasy epic "The Dark Crystal" tells the story of a race of grotesque Skeksis, gnomish dragons who rule their fantastic planet with an iron claw. A prophecy tells of a Gelfling (a small elfin being) who will topple their empire, so in their reign of terror they have exterminated the race, or so they think. The orphan Jen, raised in solitude by a race of peace-loving wizards called the Mystics, embarks on a quest to find the missing shard of the Dark Crystal (which gives the Skeksis their power) and restore the balance of the universe. "The Dark Crystal" plays Saturday, July 28th at 11:59PM.
Still Playing Downtown "Headhunters," adapted from Jo Nesbo's best-selling thriller, stars the talented Aksel Hennie as Roger, a charming scoundrel and Norway's most accomplished headhunter. Roger is living a life of luxury well beyond his means, and stealing art to subsidize his expensive lifestyle. When his beautiful gallery owner wife introduces him to a former mercenary in the possession of an extremely valuable painting, he decides to risk it all to get his hands on it, and in doing so discovers something which makes him a hunted man. Bob Mondello from NPR says, "The film has some fairly grisly violence, but also considerable humor and the sort of intricate, thought-through storytelling you'd expect from Hitchcock or the Coen brothers." "Headhunters" continues at the State Theatre.
See you at the movies! (Note: This week, Cinema Chat was prepared by Amanda Bynum and Brian Hunter, the film programming team at the Michigan Theater.)