Chelsea High grad Doug Lance's literary journal eFiction has made a splash online
Posted on Wed, Aug 22, 2012 : 5:20 a.m.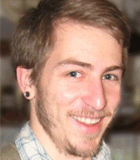 Before Doug Lance, a Chelsea High grad ('07), spent too long staring down the all-too-familiar question, "What are you going to do with an English degree?" he launched, while a sophomore at Western Michigan University, a monthly electronic literary journal called eFiction.

The magazine has since, in two and a half short years, become a hot commodity in the Kindle marketplace, ranking, at its peak, among the top arts and entertainment magazines.

"eFiction has been successful because I am quicker to adapt than the big publishing companies and most of my competitors," Lance, 22, said in an email. "I am a digital native, so I have technical skills that most other writing/publishing folks don't. I was on the Kindle Market before most everybody. (I used to be in the Top 10 bestselling Arts & Entertainment magazines; now we hover around 45-50, since US Weekly and other celebrity rags are on the Kindle now). And I continue to adapt more rapidly than others. … We're coming out on Nook (Barnes & Noble promised me before the end of the summer). After that, my next mountain to conquer is to create eFiction for tablets, with multimedia content and social features that tie into the eFiction site."

Lance was born to a single mother who lived in a mobile home park in Novi, and when he was 10, his mother died. Consequently, Lance moved around a lot, staying with different family members until it was time for him to attend WMU, where he studied creative writing and marketing.

Regarding the process of getting eFiction off the ground, Lance said, "I didn't really know what I was doing. I didn't even know that other fiction magazines existed. I thought I had invented the idea. I bought the domain (http://www.efictionmag.com) on January 1, 2010. The magazine started as a New Year's resolution. I quickly learned that I had stumbled into a very competitive arena of thousands of fiction magazine. I knew how to build websites from a lifetime (albeit short) spent online. I put the pieces together for the first website model, put some professional-looking graphics up, and I was off to the races. From there, I've just been developing everything slowly, one step at a time."

Given the numerous literary magazines already out there, how did Lance gather submissions for eFiction's inaugural issue?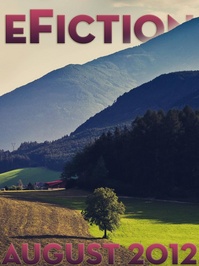 "I posted calls for submissions on busy writing websites," said Lance. "I've been online my entire life, so I know which websites get traffic. I placed calls for submissions on highly visible sites and waited until I got the right stories for issue number one. (It took four months. The first issue dropped April 1, 2010). I do the same thing now, though I don't have to work too hard anymore, as we get more submissions than we can get through (even with 80+ submissions readers)."
eFiction began life as a general fiction magazine, but last year, Lance decided to experiment and offer genre-themed issues. Lance's thinking was that if the magazine's content was more diverse, a more diversified subscriber base would follow; when this didn't pan out, Lance decided instead to start planning the launch of at least five genre-specific e-magazines in romance, horror, noir, fantasy, and science fiction, while returning eFiction to its contemporary fiction roots.
But how does an issue of eFiction come together?
"There are many hundreds of people involved with the creation of the issues," said Lance. "We do things in a sort of crowd sourced manner. So any one of our 750-plus members can apply to read submissions or help review content before it is published. Officially, we have 5 managing editors (one for each of our new magazines) on staff. We also have a volunteer copy editor who helps me with the content. The team will grow bigger as new magazines are released. I try to keep everything done in-house (i.e. done by myself) to keep costs low. The more money I can reinvest into the magazine, the bigger we'll grow."
Lance - who's in Chicago for the next few months, after spending the summer in Ann Arbor - believes that with the success of eFiction, he'll never have to get a 'real' job again. "My greatest passion is travel," he said. "And I aspire to grow eFiction large enough that I can travel full time while still working on it."