event preview
AA/Ypsi Reads to screen documentary 'Blacking Up: Hip-Hop's Remix of Race and Identity'
Posted on Mon, Jan 28, 2013 : 10:11 a.m.
Ann Arbor/Ypsi Reads continues its series of events based on the theme "Understanding Race." On Thursday, they will screen the documentary, Blacking Up: Hip-Hop's Remix of Race and Identity in the Ann Arbor District Library multi-purpose room.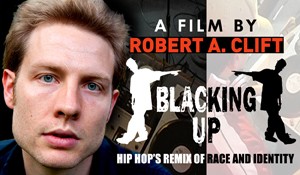 The film examines how white youths have embraced hip hop culture, asking if this phenomenon is a step toward racial understanding or if it keeps black culture under the thumb of ugly stereotypes.
"The film explores these themes by looking at the backlash against hip-hop loving white youth in a Midwestern white community; how Vanilla Ice was marketed to mainstream audiences; white appropriation of black cultural expression by the likes of Elvis Presley and the Rolling Stones; and performers whose racially-charged symbols are reminiscent of minstrelsy," according to the press release.
This year's AA/Ypsi Reads selection is The New Jim Crow: Mass Incarceration in the Age of Colorblindness. It challenges the notion that even in what some call a "post-racial nation," the country is as racially charged as ever. To get more information, go to aaypsireads.org.
Thursday, January 31, 2013. 6-8:30 p.m. Free. For adults And teens grade nine and up. The AADL is located at 343 S. Fifth Ave, Ann Arbor. 734-327-4555. aadl.org