Store closing: White Market offers half-off deal on its few remaining items
Posted on Tue, Aug 28, 2012 : 5:44 p.m.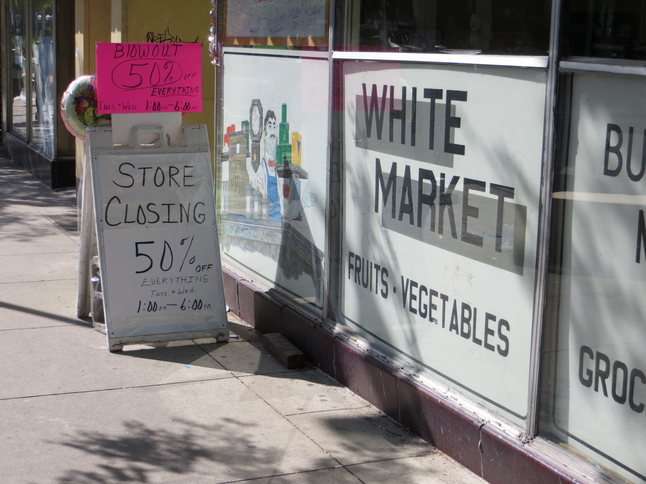 Ben Freed | AnnArbor.com

White Market's last day was supposed to be Saturday. However, because of leftover inventory, students looking for a good deal on candy and residents looking to stock up on groceries can rejoice.

"It was my wife's idea to do the half-price sale," White Market owner Dave Jones said.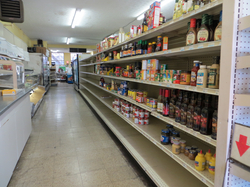 Ben Freed | AnnArbor.com
"We figured with people coming back in to town it would be a good idea to try to sell the rest of our stock. We already sold quite a bit [Tuesday] afternoon."
Jones has owned White Market, 609 E. William St. in Ann Arbor, since 1984. The landlord, Costas Boutsikakis, who bought the building in September 2011 did not renew the Market's lease for next month after finding a new tenant for the space.
The half-off sale will last until closing on Tuesday and will continue Wednesday until the end of the day or until the store runs out of goods.
"We have to be out of here by the end of the month," Jones said. "So we can't really go past Wednesday."
Cassie Pindo stopped by the store Tuesday to pick up some groceries and to say goodbye to the owners.
"We're going to miss this place very much," she said.
"There is no more good grocery around here with White Market gone. For the last few years I've shopped here all the time, and now someone else buys the building and decides we need another restaurant here? It will affect the whole area."