Squares to circles: Crepe restaurant to open on Ann Arbor's East Liberty
Posted on Fri, Sep 21, 2012 : 2 p.m.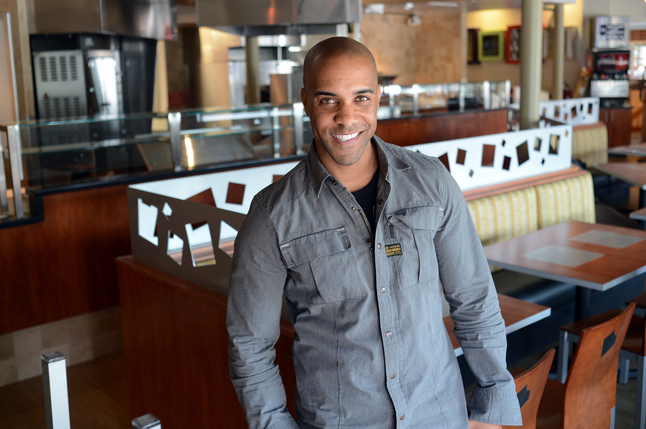 Melanie Maxwell | AnnArbor.com

There's a new restaurant taking shape at 241 E. Liberty St. in downtown Ann Arbor — and it's not all about squares.

The owners of the popular Royal Oak-based 'what crepe?' signed a lease this month for the former Squares Restaurant space, which has been vacant since it closed in June 2011.

The 2,600-square-foot space is located on the block between South Fourth Avenue and South Fifth Avenue in a building owned by the Oxford Companies. Colliers International's Ann Arbor office listed the space and brokered the deal.

The crepe restaurant, which also has a location in downtown Birmingham, serves up more than 50 crepe varieties. Customers can build their own or choose from a list of sweet, savory, vegetarian, vegan and gluten-free crepes.

"You can go as healthy or as dirty as you want to," joked what crepe? owner Paul Jenkins Jr.

The food, which is always prepared fresh, offers options for everyone, he said.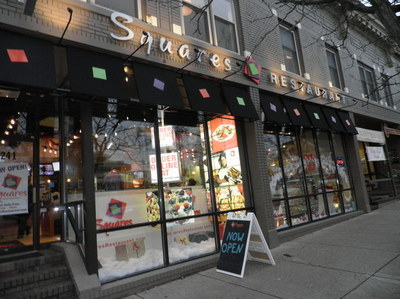 AnnArbor.com file photo
"This place, as far as demographics are concerned, I think it's all over the map: it goes from 10-year-olds who want Nutella and bananas, to a sophisticated palate that wants rib eye and truffle zip," he said.
Other menu options include a crepe with parmesan crusted smoked salmon, spicy chicken truffle, wild mushrooms and swiss cheese, strawberries and chocolate ice cream, chocolate eclair and sweet cream cheese with cinnamon. (View the menu) The average price for a crepe is $10 to $12, but higher-end crepes can reach $14 to $16.
"We are the nontraditional crepe restaurant," he said. "The average crepe is the size of your hand and delicate. Ours are full meals."
What crepe? will serve breakfast, lunch and dinner, and also offers crepes to-go. Jenkins said he's aiming for a December opening, and has applied for a liquor license to pair crepes with wine a few months after opening.
Photo from what crepe? Facebook page
As a self-described "fifth generation entrepreneur," Jenkins said he decided to venture into the restaurant business in 2009 after eating at
Cafe Crepe
in Toronto for years. A Birmingham native, Jenkins wanted to bring something similar to Michigan.
"At that point, the entrepreneurial game began," he said. "I had no restaurant experience whatsoever…in a four-hour drive home from Toronto, what crepe? was created in my head."
Jenkins said he welcomes the challenge of the East Liberty Street space in Ann Arbor, which has had some restaurant turnover in the past.
"I like being off the beaten path a little bit…I enjoy being the hidden jewel," he said. "I love the window frontage, I love that Liberty is a passage from campus to Main Street."
Jenkins and his contractor, Royal Oak-based Kevin Schroeder, are transforming space into what Jenkins describes as an "old French movie."
"There will be lots of crystal chandeliers, fabrics, a private dining room and barn wood," he said. "We probably will do garage door windows next year and we're going to take seating all the way to front window."