Washtenaw County treasurer: Only four properties remaining for final tax foreclosure auction
Posted on Wed, Oct 3, 2012 : 12:17 p.m.
A vacant car wash property in Ann Arbor and a condemned house in Ypsilanti are among the properties up for bid at Washtenaw County's final tax foreclosure auction this year.
The auction will begin on Oct. 18 and will be available for viewing on www.Auction.com/Washtenaw.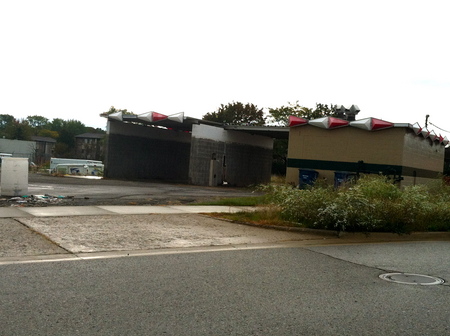 Lizzy Alfs | AnnArbor.com
There were 153 parcels up for auction this year, and only four properties remain for the final round.
"The auctions were a tremendous success this year," said Washtenaw County Treasurer Catherine McClary. "In part, because the economy is turning around and in part because local bidders have gotten used to what the risks and rewards are of these kinds of tax foreclosure auctions."
The remaining properties include:
A commercial property at 2001 Commerce Dr. in Ann Arbor, which is partially occupied by a vacant car wash building.
A condemned house at 310 N. Park St. in Ypsilanti. The house has a demolition order on it, McClary said.
A vacant commercial property at 66 Six Mile Road in Whitmore Lake.
A lakefront house at 5616 Joslin Dr. in Gregory.
Both the commercial property in Ann Arbor and the two residential homes will have a starting bid of $1,000, which includes taxes, fees, interest, penalties and the cost to bring it to auction. The property on Six Mile Road has a starting bid of $9,900.
The auctions — which include vacant lots, commercial buildings and residential homes — started in July. The properties that were not sold during the first round returned to auction Sept. 6, and the remaining parcels return for a final time on Oct. 18.
McClary said many properties have sold above the minimum bid price this year. She also said local buyers are the ones taking interest in the parcels.
"Almost 90 percent of our properties were sold with telephone numbers that began with '734'," she said. "These are local buyers, and you know, I think that's really, really positive. Only having four (properties) left is just a wonderful thing."
McClary said it's too early to tell if the county will break even or have a small surplus from the sales the year. In 2010 and 2011, the county lost money.
During the September auction, the former Greek Church property on Ann Arbor's North Main Street sold for $610,200. The church has since been demolished. McClary said the deed won't be available for public viewing for about another week.