New York Times:

Unusually low housing stock causes bidding wars and price jumps nationwide

Posted on Thu, Mar 21, 2013 : 11:56 a.m.
The number of homes for sale across the country is at the lowest levels since 1999, leading to bidding wars and a surge in prices, the New York Times reports.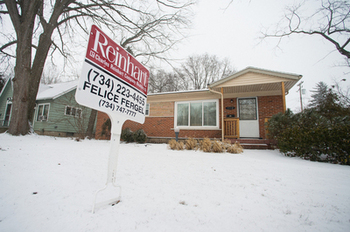 Courtney Sacco | AnnArbor.com
Sale prices rose 7.3 percent nationwide in 2012, with hard-hit areas like Sacramento and Phoenix up 15 percent or more.
When a house is listed for sale, it is often snatched off the market in a matter of days and buyers are willing to pay above listing price. Inventory is low because the economy is improving and more people are looking to buy, but still, many homeowners are reluctant to put their houses up for sale, the report says.
Washtenaw County is no exception: Sale prices in January were up 33.7 percent over the same period last year, and many house hunters and Realtors are frustrated with the county's lack of inventory.
Meanwhile, new home construction is making a comeback and U.S. housing permits are at their highest level since 2008.