paparazzi:

Two Men and a Truck teams with area pupils to provide essentials to residents of Ann Arbor's SafeHouse Center

Posted on Thu, May 31, 2012 : 5:02 a.m.
To make Mother's Day a little brighter for women in crisis, the national moving company Two Men and a Truck partnered with more than 200 schools and community organizations in early May for its Movers for Moms charity drive. Locally, employees from the Ann Arbor Two Men and a Truck franchise partnered with East Arbor Charter Academy, South Arbor Charter Academy and WAAM-FM to collect items, including food, clothing, toiletries and other essentials for women staying at SafeHouse Center, an Ann Arbor-based shelter for victims of domestic violence.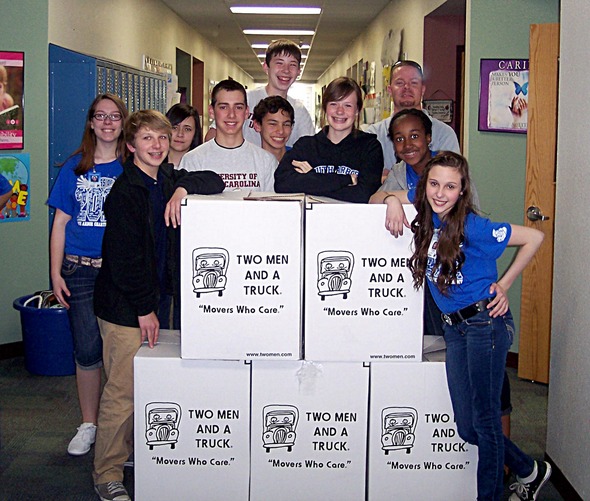 photos courtesy of Two Men and a Truck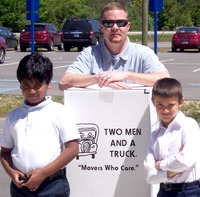 Franchise locations from 27 states collected more than 115,000 items for women living in more than 100 homeless and domestic abuse relief shelters across the country.
Two Men and a Truck started the Movers for Moms collection drive five years ago in Michigan, with 20 franchises collecting a few hundred donations for women staying in eight shelters across the state. Since then, the program has experienced substantial growth. This year, 102 franchise locations were involved in what is becoming a national program.

For more information on Movers for Moms and how to become a community partner in 2013, follow the program online at www.facebook.com/MoversforMoms or @MoversforMoms on Twitter.

• Email items for People & Achievements to business@annarbor.com. Sign up for the weekly Business Review email newsletter here.