Posted on
Sun, Aug 4, 2013 : 6 a.m.
The ever-evolving networker
By Greg Peters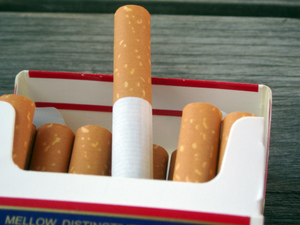 Photo by Chris Chidsey
We've covered more than a few
networkin
g techniques, systems, and behaviors over the last few years in this column. Some of these you are probably already doing and feel quite comfortable with. There are probably one or two that you aren't doing, though.
So when are you going to give them a try?
One of the traits of the great networkers I've spoken with is that they are always looking for new ways to make their networking practice more effective and efficient. They've long come to the realization that they only have 24 hours in the day. If they want to improve their results, then they need to improve their process, because they don't have time to work any harder.
Now, just as with any other area of our lives, change is a process. Supposedly it takes on average 66 days to establish a new habit. Of course, that means focusing on one habit that you want to achieve not five of them. So what habits might you want to start making a part of your practice? Here are some general areas:
Metrics and records: Pick one new thing to measure or record on a daily basis. Are you going to maintain your scorecard? How about checking your results? Perhaps you would prefer to update your tickler file or set up your daily networking log page. Whatever it is, remember that what gets measured, gets improved.
Behavior: Maybe you are good about sending email, but you don't make that many phone calls. Maybe you'd like to send more hand-written notes. How about making a greater effort to find referrals for your network?
Technique: When was the last time that you asked someone about their interests as opposed to what they do for a living? Maybe you'd like to try describing your business in a new way. Could you come up with a more specific and clear way of telling someone about your target market? Could you practice it daily?
Information: Are you known as an expert in your business? Are you providing some of your information for free? How about a daily writing practice? Could you spend time on a daily basis preparing new presentations to give to interested groups? Here's an easy one: Look for an article each day to send out to some member of your network.
The cool thing about consistently practicing a behavior on a daily basis is that after about three or four weeks, it starts getting easier to continue following the behavior than it is to stop doing so. Before you know it, you'll have another success tool ready to put into practice whenever you need it.
And then it will be time to learn something new.
Greg Peters, founder of The Reluctant Networker LLC, writes, speaks and coaches about good networking practice. For more tips that can help your connections count, go to 52-tips.thereluctantnetworker.com.