paparazzi:

Russian priest visits Washtenaw Intermediate School District to talk about assistive technology in the classroom

Posted on Thu, Oct 25, 2012 : 5:07 a.m.
In late September, the Washtenaw Intermediate School District was asked to demonstrate some of the assistive technology tools used in local classrooms to Father Vladimir Klizmo, visiting from Davydovo, Russia.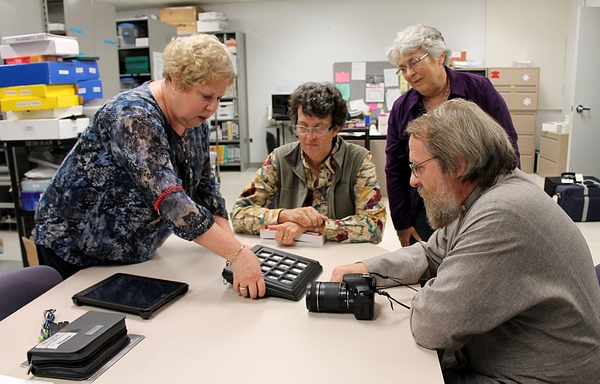 Photo courtesy of WISD
Klizmo is visiting the United States as a guest of a local church and intends to pursue grant funding to obtain technology support for under-served children in Russia.
The WISD offers assistive technology services to students, parents and staff through its Special Education programs. According to the WISD website, those services include a lending library of assistive technology devices and software, workshops and trainings to build capacity, consultation to local district teams, development of innovative initiatives to provide access to the curriculum for all students, as well as links to local, regional, statewide and national assistive technology resources.
WISD is one of Michigan's 57 regional educational service agencies created by law in 1962 to help local school districts educate students by making the best use of district resources. WISD operates cooperative programs and deliver services that focus on teaching and learning for students in Ann Arbor, Chelsea, Dexter, Lincoln, Manchester, Milan, Saline, Whitmore Lake, Willow Run and Ypsilanti and in Washtenaw County Public School Academies.
Sign up for the weekly Business Review email newsletter here.