Techbeat:

Flexibility, versatility keys to succeeding in new economy, leaders say

Posted on Mon, Aug 20, 2012 : 7:19 p.m.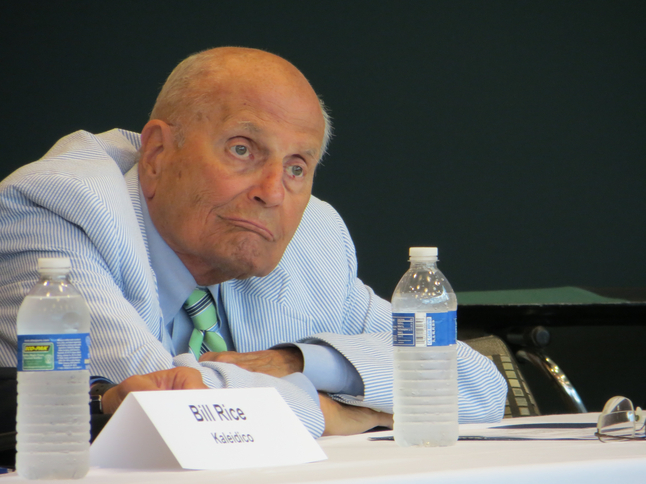 Ben Freed | AnnArbor.com

Companies who want to attract top talent in today's business climate may find they have to bend to employees' desire for flexible schedules and workplaces.

That was one of the ideas put forth at a roundtable discussion among Ann Arbor-area business leaders and U.S. Rep. John Dingell, D-Dearborn, at Washtenaw Community College Monday afternoon.

The group discussed the impact of the technology sector on Michigan's economy and how well colleges and universities are preparing students to enter the workforce.

The roundtable discussion was co-hosted by Google, the Michigan chapters of the Search Engine and Marketing Professionals Organization and Small Business Association, and the Michigan Small Business and Technology Development Center. Participants ranged from Eastern Michigan University professor Bud Gibson, to leaders of companies that had anywhere from 4 to 300 employees.

A number of the companies around the table were looking to expand their workforce, including search engine marketing firm Pure Visibility and home hardware online store Lookintheattic.

Kevin Woodward, director of digital strategy at marketing agency re:group, said that with an increasing blurring of the business and personal worlds, companies may need to be flexible to get the best workers.

"Talent in Michigan can be hard to find, and a lot of the Gen Y and younger people like working from home and like flexibility," he said.

"So if you are able to and willing to build that more flexible employer/employee relationship, it will allow you to find more talent."

Others, however, said they often find applicants in the millennial generation lacking in versatility and the willingness to fit into the company culture.

"The most valuable people aren't silos; they're people who are good at a lot of things, and who have good habits," said Yan Ness, CEO of data center operator Online Tech. "I'd like to see schools be more specific on attendance, because we're seeing people who have basic habits that are missing, like showing up to work on time."

Tom Beck, president of digital marketing agency Enlighten, agreed with Ness that workers with a combination of abilities are the most valuable.

"We want eclectic people. We're finding more and more people who might be flash developers but also information architects and they have a good business sense," he said.

In general, the group touted the strengths of southeast Michigan, with several calling it the 'next Silicon Valley.'

"Michigan is a great place to start a business," said Ness.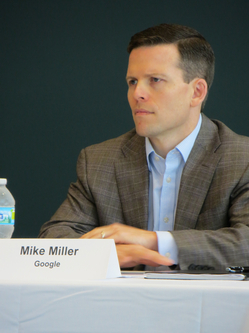 Ben Freed | AnnArbor.com
"You don't have to import anything, we have the people, and we have the capital. We need to start investing in people who are already here and want to grow meaningful businesses."
"This group of people is the bell-weather for the economy of the region," Dan Mahoney, vice president of membership and development for the Small Business Association of Michigan, said.
"They are all out of the 'start-up' stage and they're all hiring. This is a really good sign."
One topic that everyone was able to agree on was that the intellectual property protections currently in place in America cannot keep up with the pace of innovation in the high-tech sector.
"Patent law just wasn't designed for what we have today," Rep. Dingell said when the subject was brought up.
"A lot of people don't even bother with patents these days, they use trade secrets."
Multiple participants said they, their companies, or their clients had been sued by "patent trolls," a term for people or companies who own patents primarily to sue deep-pocketed companies for supposed infringement.
"These are companies that just buy the patents and sue to make money," Beck said.
"The system is utterly and completely broken. We cannot be granting patents to things with no fundamental value."
Dingell was an active participant in the roundtable discussion and when talk turned to what the government could do to help high-tech businesses, he asked frequent questions and offered some insights into the depth of political gridlock in Washington.
"I don't think I'd want to bring the Ten Commandments to the House floor in this political climate," he said.
"Because one person would want to amend them and someone else would want to repeal them altogether."