Ann Arbor investment fund acquires student apartment building on Packard
Posted on Fri, Jun 8, 2012 : 5:58 a.m.
Ann Arbor-based real estate company Oxford Cos. announced this week its final purchase for the $8 million Ann Arbor Opportunity Fund: a student apartment building on Packard Street.
The 28-unit building at 731 Packard St. is located southeast of the Packard and State Street intersection near the University of Michigan campus. The building is managed by Arch Realty — which Oxford acquired earlier this year after former owner Francis Clark died Dec. 26.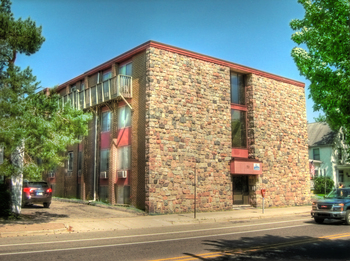 Courtesy photo
Clark and Jeff Hauptman, president and owner of Oxford, had organized the partnership in 2011.
The Packard Street apartment building — which is at 100 percent occupancy — was formerly owned by Madison Management Company CA, an entity registered to Clark, according to city documents.
Oxford declined to name the purchase price of the building, but Hauptman said it was a complicated transaction: It was a deed in lieu of foreclosure purchase with commercial mortgage backed securities financing. The building's assessed value for the 2012 tax year is $1.33 million, making its estimated market value about double that.
Arch will continue to manage the building and Oxford plans to immediately invest in updating the property, including interior renovations and roof and parking lot improvements.
The purchase also closes out the Ann Arbor Opportunity Fund, which used cash raised from 40 different investors to acquire properties in Washtenaw County.
Hauptman, in a release, called the student apartment building a "great investment" for the fund because it diversifies and stabilizes the asset base. The units are in high demand because of the proximity to U-M's campus.
In the past 10 months, Oxford, via the investment fund, also purchased:
Hauptman said that although Oxford has placed all of the fund's capital, the company isn't done expanding its portfolio in Washtenaw County.
He recently added 70 units to Arch's portfolio following a merger with McDonald Management. He also said he's searching for combined office space that can accommodate Oxford's office staff, now based on South State, and Arch, based on Church Street. Combined, the companies employ 40.
"Market conditions are still favorable and we are actively planning for more investments in the near future," he said.