Retail report:

OneLove Culture Shop opening in Ypsilanti's Depot Town

Posted on Tue, Aug 7, 2012 : 5:56 a.m.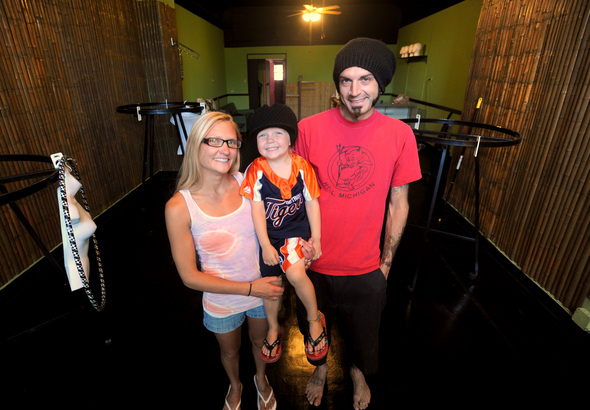 Angela J. Cesere | AnnArbor.com

A family-owned business opening in Ypsilanti's Depot Town will promote local and Michigan handmade products.

The OneLove Culture Shop will feature fair trade and locally made items such as clothing, hats, jewelry, tapestries and hand-blown glass. The opening day is Friday.

"We're featuring some fair trade items," said owner Brooke Wilbanks. "It opens up a market for underdeveloped markets to sell products at a fair price and ensure that people aren't underpaid."

Wilbanks and her fiance Jonathan Doyle decided to open a business because they believe it's relatively hard to come by the products the store plans to sell. Wilbanks said some items that are largely only available online will be sold at the store.

Wilbanks, a nursing student at Washtenaw Community College, said her family decided Ypsilanti would be an appropriate location because of its diversity. After driving through Depot Town in June, she noticed the building, which previously housed Dennis's Music, at 27 E. Cross Street was available.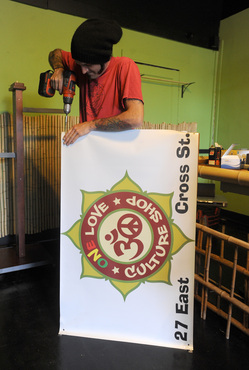 Angela Cesere | AnnArbor.com
"We've talked about this for a long time and we made the investment," Wilbanks said. "We love Depot Town and it's a really neat place."
Wilbanks said the couple is nearly done renovating the 924-square-foot store.
"We just modernized it a little bit and did a lot of painting," she said. "We put bamboo on the walls and put in new displays. We want it to be a welcoming environment and more open."
The store has a small couch and coffee area for customers, and Wilbanks said she eventually might open a small stage in the front area of the store.
"It would be for musicians and poets to use," she said. "We want it to have a homey feel."
Right now, only Wilbanks and Doyle run the store but additional employees may be hired if the store sees a large amount of interest.
Wilbanks said with the addition of her store and many other newly opened businesses, Ypsilanti might be poised for a retail comeback.
"I would definitely say that Ypsilanti is on its way to becoming something more than what it has been," she said. "Depot Town Merchants are really supportive and everyone works together. Everyone wants to support each other's business."