AnnArbor.com to unveil nominees this week for 2012 'Deals of the Year' awards
Posted on Thu, Sep 27, 2012 : 5:57 a.m.
AnnArbor.com's Business Review will unveil the nominees this week for its 2012 Deals of the Year event.
The event, a black-tie ceremony that honors the business decisions that had the most impact in the region over the previous year, takes place the evening of Nov. 2 at Eastern Michigan University's Student Center.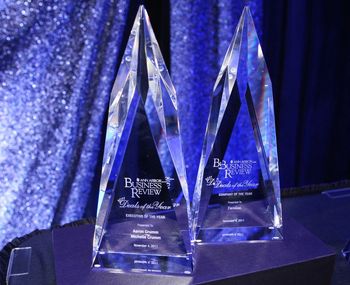 AnnArbor.com file photo
On Thursday evening, AnnArbor.com will reveal three nominees in each of the seven sector categories that lead the local economy: health care, retail, technology, research, commercial real estate, nonprofits, and construction and development.
Nominees — which are decided after receiving nominations from the public — are not announced in the Executive of the Year and Company of the Year categories.
An article that will be published on Friday morning will describe each of the nominees.
In 2011, more than 400 people attended the ceremony, including high-level business executives, nonprofit leaders and Gov. Rick Snyder.
Tickets for the 2012 Deals of the Year are now available for $95 per person or $850 for a 10-person table. Tickets can be ordered here.
Click here to see the full list of winners at the 2011 Deals of the Year event.