Detroit Free Press:

Need a job? Ann Arbor businesses are hiring

Posted on Mon, Jul 30, 2012 : 9:53 a.m.
From bars and restaurants to software companies and manufacturers, Ann Arbor area businesses are on the prowl for workers, the Detroit Free Press reports.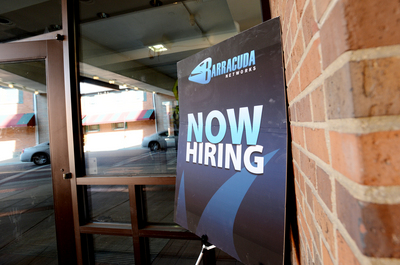 Melanie Maxwell | AnnArbor.com
With nearly 900 high-skilled job listings on
Ann Arbor SPARK
's
online jobs portal
, and help-wanted signs posted in windows around town, Ann Arbor has become a prime "job-seeker's market," the report says.
Companies like Barracuda Networks, Terumo Cardiovascular Systems and ProQuest are searching for high-skilled workers as they look to grow in the Ann Arbor area.
At the same time, restaurants like Tios Mexican Cafe in downtown Ann Arbor are struggling to find delivery drivers.
In June, the Ann Arbor area's jobless rate was 6.2 percent, the second lowest in the state behind Mackinaw County. That rate has declined each consecutive year since 2009.
Read the full Detroit Free Press report here.