Main Street Ventures and Menlo Innovations founders honored by Ann Arbor Convention and Visitors Bureau
Posted on Wed, Oct 31, 2012 : 6:10 p.m.
Dennis Serras had a vision for downtown Ann Arbor when he opened the Real Seafood Company restaurant on South Main Street in 1975. The Main Street Ventures co-founder knew that if Ann Arbor's center could blossom, the rest of the town would follow.
"It's not from me, but I've been quoting it for years that the heart of every community is in its downtown," Serras said.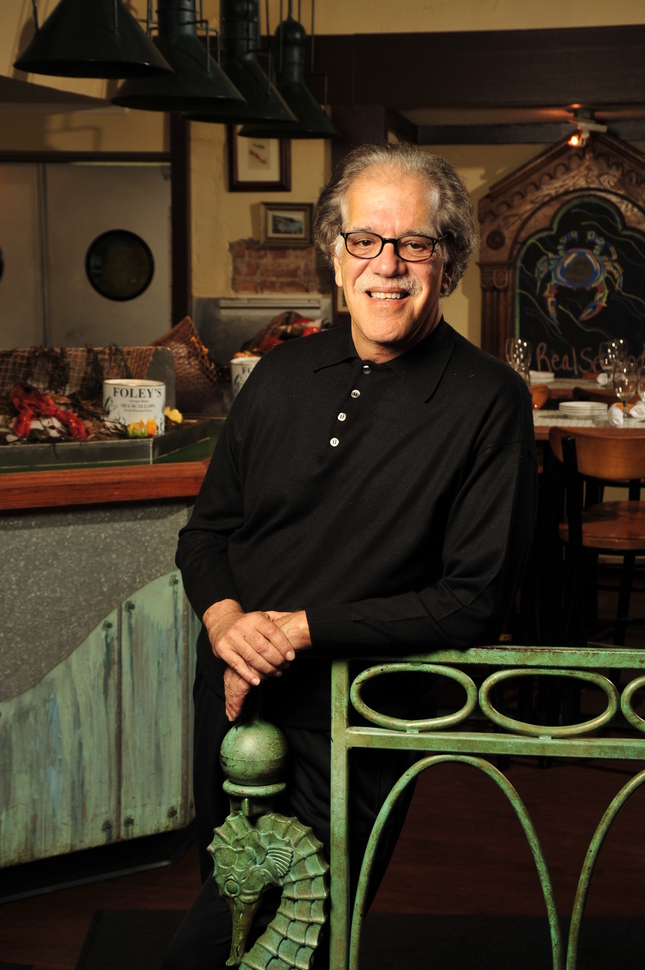 Courtesy Main Street Ventures
"And when they lose their downtown, they've lost their heart. I think Ann Arbor is one of a handful of special downtowns in this country. It's something that we have that so many communities don't have anymore."
Serras was honored along with his wife Ellie Serras and Menlo Innovations co-founder and CEO Rich Sheridan at the 23rd annual Ambassador Awards Dinner hosted by the Ann Arbor Area Convention and Visitors Bureau on Tuesday evening.
While Sheridan runs a software consulting company rather than a hotel or restaurant, his work as a "cheerleader" for Ann Arbor and his economic development outreach made him an attractive candidate for the award, CVB spokeswoman Sydney Hawkins said.
"With the new 'software factory' he's running, he's actually made his company into a tourist destination for those interested in economic development," she said.
Sheridan, who has won a variety of business awards in the Ann Arbor area, said the award meant a lot to him because it was not about Menlo as a business, but about celebrating the local community.
"Most of us chose to live in Ann Arbor because it's Ann Arbor," he said.
"Many of us could choose to live anywhere on the planet… I chose to put my company here because this is a place I wanted to raise a family, a place I wanted to do business, and a place I wanted to live. That's what makes all of this special."
Ellie Serras was on the same page as Sheridan. When she moved to Ann Arbor in the early 1970s from Mississippi she felt like she was on a different planet, but she quickly became enamored with her new home.
"I love the diversity, and how we have all the amenities and culture of a big city in a small town," she said.
The Ambassador Awards are handed out every year to community members who have made significant contributions to the hospitality and tourism industry. AnnArbor.com and MLive Media Group were sponsors of the event.