paparazzi:

Liebherr-Aerospace receives landing gear overhaul contract for Air Canada fleet

Posted on Thu, Jul 5, 2012 : 5:12 a.m.
Air Canada recently awarded Liebherr-Aerospace with the first round of landing gear overhauls on its fleet of 15 Embraer E175 jets. They are the first overhauls ever for this type of Embraer jets, and the work will be done in Liebherr's Saline repair facility.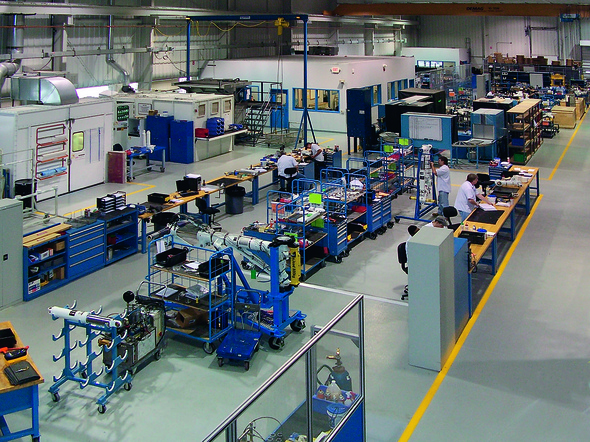 photo courtesy of Liebherr-Aerospace
To date two ship sets have been overhauled, and the campaign is expected to be be completed by the end of 2013.
In advance of the contract, Liebherr undertook an expansion of 33,000 square feet to its landing gear shop in June 2012, bringing the total facility size to 100,000 square feet.
Liebherr's aerospace and transportation systems division employs more than 4,000 people. It has four aviation equipment production plants at Lindenberg, Germany, Toulouse, France Guaratinguetá, Brazil, and Nizhny Novgorod, Russia. These production sites offer a worldwide service with additional customer service centers in Saline, Seattle, Wichita, Montreal, Sao José dos Campos, Hamburg, Moscow, Dubai, Singapore and Shanghai.
Sign up for the weekly Business Review email newsletter here.