The Detroit News:

Kohl's announces plan to hire 1,800 employees for holidays in Michigan

Posted on Wed, Sep 19, 2012 : 9:49 a.m.
Kohl's Corporation announced Tuesday it plans to hire more than 1,800 seasonal employees in Michigan, according to a Detroit News report.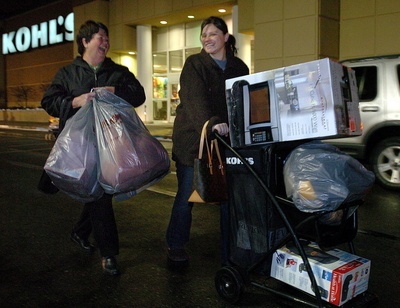 Ann Arbor News file photo
Chief Executive Officer
Kevin Mansell
said the chain is preparing for a strong Christmas holiday season.
The company has plans to employ more than 52,700 workers around the country, which would average out to about 41 employees at each store.
Kohl's employed about 142,000 people as of Jan. 28 with 30,000 working full-time and 112,000 part-time, the Detroit News reports.
Kohl's has 45 stores in Michigan, including one in Pittsfield Township located at 3160 Lohr Rd.