Inside Costco: New store generating big 'buzz' in the Ann Arbor area
Posted on Fri, Jun 29, 2012 : 5:57 a.m.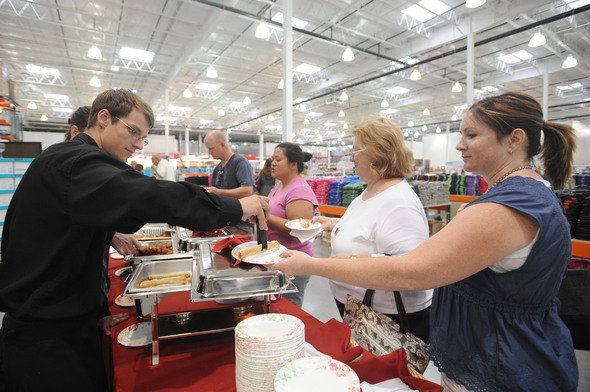 Angela J. Cesere | AnnArbor.com

Loyola University Chicago student Kelsey Heilman was thrilled when she heard a Costco Warehouse store was opening in the Ann Arbor area — but not because she's a discount shopper.

Heilman was coming back to Ann Arbor, where she grew up, to live and work for the summer.

"At first, I was really nervous — so were my parents — because at first it was hard to find a job," Heilman said.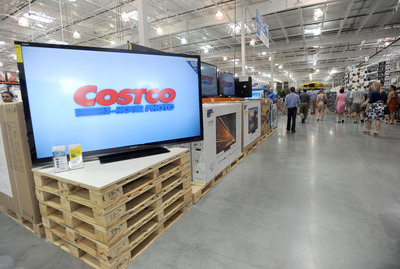 Angela J. Cesere | AnnArbor.com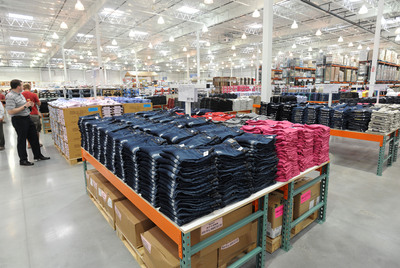 Angela J. Cesere | AnnArbor.com
"I applied to a lot of places but they weren't calling me back, or I was offered an on-call position. So when I heard about this, I was really, really excited."
Heilman was one of nearly 4,000 people who applied for about 180 positions at the new store, which is located near the corner of State and Ellsworth roads in Pittsfield Township. The 150,000-square-foot discount store and gas station is set to open 8 a.m. today.
Warehouse manager Bill Linfield said all employees are hired, shelves are stacked and the store is 99 percent ready to go. Costco hosted an invite-only preview of the store Thursday night.
"I've prepared for a pretty big opening," he said. "There's been such a buzz in the Ann Arbor area that I'm expecting a pretty good turnout."
Hundreds of people swarmed the store from 6 to 8 p.m. Thursday evening to browse and sample food. No purchases can be made until 8 a.m. Friday.
Linfield said the Pittsfield Township store's layout is similar to the Washington-based company's other warehouse stores across the country: "There's not anything surprising or gimmicky about what we do. It's a warehouse with concrete floors and pallets on the floor."
Dozens of flat-screen televisions line the entrance of the new store, with various products mixed together in a seemingly random order. From giant stuffed teddy bears to designer jeans and kayaks, Costco has a broad selection of merchandise.
It also has a small food court area, deli and bakery, pharmacy, hearing aid center, wireless phone kiosk, photo center and optometrist.
Linfield said customers must have memberships — which range from $55 to $110 annually — to shop at the store, including at the grand opening on Friday. A handful of people are stationed outside the store to set them up for people.
He said the store, which took 10 months to build after its plans were approved by Pittsfield Township in August 2011, is a big victory for Costco.
"It's a city we wanted to be in," he said. "It's energetic. There's a good group of folks that live here. If you look at the demographics, the college, the town of Ann Arbor and Pittsfield Township; it's great and it seemed like a perfect fit for us."
Read more about the new Costco store here.