High-traffic Ann Arbor corner to become home to Michigan-based urgent care and pharmacy
Posted on Mon, Oct 1, 2012 : 5:59 a.m.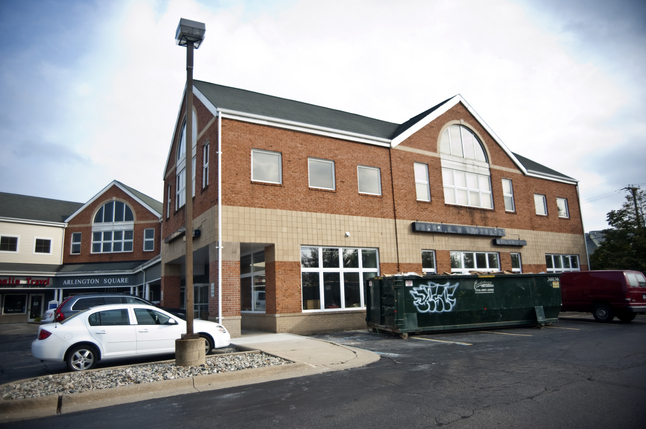 Joseph Tobianski | AnnArbor.com

One of the busiest corners in Ann Arbor at Washtenaw Avenue and Huron Parkway will soon be host to a combination of an urgent care clinic, pharmacy and potentially an alternative wellness center — all housed within a space that was a former Hollywood Video store.

The first of the trio to open will be a Michigan Urgent Care clinic at 3280 Washtenaw Avenue. The 4,000-square-foot facility will have its grand opening Oct. 25.

The Ann Arbor location will be the 10th in a line of clinics owned and operated by Dr. Mohammed Arsiwala, a doctor from Northville who's invested in urgent care facilities across southeast Michigan.

By January, locally owned Clark Professional Pharmacy will be moving to a 3,500-square-foot space adjacent to the clinic from its current location at 3075 West Clark Road in Ypsilanti across from the St. Joseph Mercy Ann Arbor campus.

An additional 700- to 1,200-square-foot space is currently being marketed as an alternative medicine space. Arsiwala said he would like to have a wholistic yoga studio take residence there.

Gene Michaelson, a broker for KW Commercial who is marketing the space, said he's pitching it as a good location for a chiropractor, alternative medicine clinic or pain management facility.

Arsiwala, 45, moved to the U.S. from India in 1993. He started his medical career with a residency at Wayne State Detroit Medical Center. After losing his job at Providence Hospital, Arsiwala invested in an urgent care clinic in Livonia with a business partner. Two years later, the duo was able to turn a profit on the clinic and soon had their vision trained on expanding.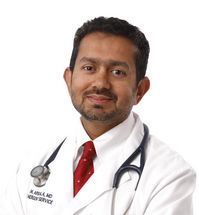 In 2008, Arsiwala took full ownership of the Michigan Urgent Care business and has opened about two facilities per year since then. Rapidly approaching the realm of a mid-size company, Arsiwala said Michigan Urgent Care clinics employs less than 200 people and has a net worth of at least $10 million. In the past year, the network of clinics saw about 85,000 visits.
Across the country, the number of urgent care centers is increasing by about 300 per year, according to the Urgent Care Association of America.
Arsiwala has been studying the Ann Arbor market for several years, and invested his own money without loans to open the facility at Washtenaw and Huron.
"The strategic location was very important to us," Arsiwala said, noting the urgent care center is on the edge of town and close to US-23, making it accessible to residents inside and outside the city..
The Ann Arbor facility will have 10 examination rooms, an occupational medicine procedure room, a digital X-ray room and laboratory as well as a waiting room complete with a children's play area.
"Our mission is to provide compassionate, quality clinical care," Arsiwala said. "Urgent care is a bridge between a doctor's office and an emergency room. People can get quality care at a lower price at lower co-pays than (at) an emergency room."
Arsiwala said he will be practicing out of the Ann Arbor office, as well as a physician assistant, medical assistants, x-ray technicians, nurses and administrators.
At the urgent care facility, non-emergency conditions, including cuts, burns, broken bones, sprains, sore throats and respiratory illnesses, chest pains, and urinary tract infections can be treated. Arsiwala said it's common for school districts and municipalities to contract with his urgent care clinics for vaccines, drug tests and physicals.
Most recently, Arsiwala said his urgent care clinics have been partnering with nearby primary care doctors to provide extended hours for their patients who need to see a doctor to provide continuity of care, an initiative promoted by the Patient Protection and Affordable Care Act.
Chronic conditions like diabetes, hypertension and kidney failure should be treated by a family doctor, Arsiwala said.
Much-needed expansion
For Clark Professional Pharmacy, the move to the corner of Washtenaw and Huron allows for a long-needed expansion.
When Ahed "Ed" Salamen and Nathan Worthing took over the business in 1997, the space in the Washtenaw Medical Arts building was adequate.
But Salamen said he's been looking for a place to expand for the past three years, as the pharmacy has outgrown its 1,500-square-foot space. The Hollywood Video space on the high-traffic Ann Arbor corner has been on Salamen's radar for some time.
"We needed someone like Arsiwala to come in and take up the whole area," Salamen said. "That space has been on the market for a couple years now, and we've had our eye on it."
Arsiwala has a lease agreement for the entire building, and Salamen sub-lets from him.
In the 3,500 square feet the compounding pharmacy will occupy by January, customers will be able to see pharmacists making their medications through a glass wall. An interior doorway will also connect the pharmacy to Arsiwala's urgent care clinic.
The move will make a big difference in the business's visibility, Salamen said. Though the pharmacy is right across the street from St. Joseph Mercy Ann Arbor campus, Salamen said it gets a minimal amount of traffic from the health system.
The pharmacy, founded in 1980, does not have a sign and gets minimal exposure in its current space. The majority of its business comes from physicians that refer their patients to the pharmacy, Salamen said.
The new location will allow the pharmacy to host a larger inventory and promote itself with signs, using a new catch phrase Salamen said they'll feature prominently: "Washtenaw's Best Kept Secret is out."