datebook:

Headline lunch on international trade, and more

Posted on Thu, Aug 23, 2012 : 5:05 a.m.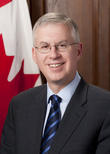 Datebook is your source for information about important business events going on in the greater Ann Arbor area.
FEATURED EVENT:
• Aug. 23: Headline Lunch: New International Trade Crossing with Dr. Roy Norton. 11:30 a.m.-1 p.m. The Courtyard Ann Arbor, 3205 Boardwalk Drive, Ann Arbor. The A2Y Chamber is offering a unique chance to learn more about the New International Trade Crossing, a bridge connecting Michigan with Canada. Canada's consulate general in Detroit, Dr. Roy Norton, will be our featured speaker and will explain how this new bridge is not just relevant, but vital, to Washtenaw County businesses and all A2Y Chamber members. Free. More information and registration: http://a2ychamber.com.
Other upcoming events:
• Friday: Entrepreneur Luncheon. 11-noon. Sandler Training Ann Arbor, 501 Avis Drive, Ann Arbor. Free. More info: 734-821-4830 or sandler.com.
• Sept. 5: Selling Smart Workshop- Communicating Value with Questions Ann Arbor SPARK. 9-11 a.m. SPARK Central, 330 E. Liberty St., Ann Arbor. Free. More info: 734-372-4071 or maricat@annarborusa.org.
• Sept. 6: Michigan Energy Forum: 25X25, a Michigan Renewables Ballot Initiative. 5-7 p.m. SPARK Central, 330 E. Liberty, Ann Arbor. Free. More info: http://www.annarborusa.org/events/details?e=11317.
• Sept. 13: The Women's Exchange of Washtenaw annual forum: Now We're Talking. 8 a.m.-6 p.m. Morris Lawrence Building, Washtenaw Community College, 4800 E. Huron River Drive, Ann Arbor. $89 in advance, $109 at the door. Register at www.wxwannualforum.com.
• Send unique, one-time business events to business@annarbor.com. Sign up for the weekly Business Review email newsletter here.