Former HealthMedia lays off workers in Ann Arbor as part of company restructuring
Posted on Fri, Sep 28, 2012 : 11:55 a.m.
Johnson and Johnson's Wellness and Prevention, Inc., formerly HealthMedia, has shrunk by about a third during a re-organization this month. Johnson and Johnson acquired the company, founded in 1998 in Ann Arbor, in 2008.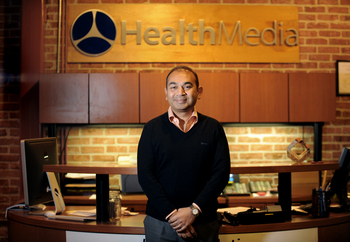 Melanie Maxwell | AnnArbor.com
"We did have a reorganization, and it did result in some impacted positions," communications director
Caren Kenney
said.
"Those positions impacted were spread around our sites in Ann Arbor, Orlando, and Fort Washington, Pa., as well as employees who work remotely."
Kenney would not say exactly how many lost their jobs in the process, though she said it was slightly fewer than 50 people. She said new positions were also created, including some in Ann Arbor, as a result of the reorganization. The move comes on the heels of approximately 30 contractors being let go earlier in the month, bringing the total job losses to closer to 80 people.
Kenney said that the company has experienced steady annual growth for each of the past four years since the acquisition by Johnson and Johnson, and that it anticipates another year of steady growth in 2012.
"We have continued investment and support from Johnson and Johnson, and we are positioned for further positive growth in the future," she said.
The former AnnArbor.com Deals of the Year Company of the Year winner was founded as a spinoff from the University of Michigan tech transfer office and attracted local venture capital, including an investment from Governor Rick Snyder's former firm Avalon Investments.
The company had approximately 140 people at the time of its acquisition and after the recent reduction in force is estimated to have approximately 150 full- time employees.