Posted on
Mon, Dec 17, 2012 : 5:57 a.m.
Day 62 of my savings plan: Why cooking is my new best friend
By Lizzy Alfs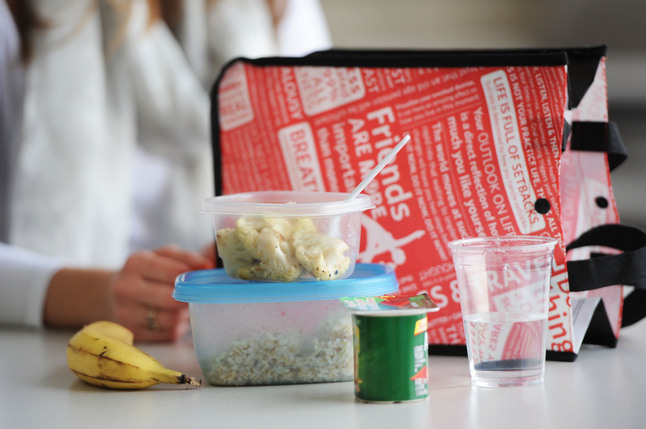 Melanie Maxwell | AnnArbor.com
Related story: How my 76-day savings plan is changing my relationship with money
If you would have asked me 62 days ago what to do with a bunch of kale, I would have stared at you blankly.
All I knew about kale is that one of my neighbors on the Old West Side grows it in their front yard and that The Beet Box sells kale chips at Mark's Carts.
But that was 62 days ago.
Since I started my savings plan on Oct. 17, I've acquired a minor obsession: cooking. I've browsed about 100 food blogs and websites, bookmarked dozens of recipes to try and had my own successes — and some big failures — in the kitchen.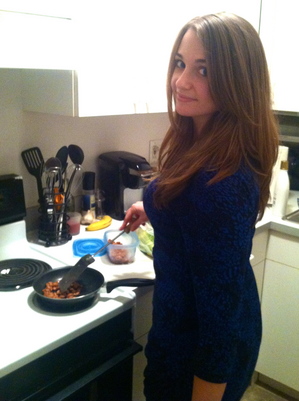 Here's the thing: for me, cooking is immensely cheaper than dining out.
Online consumer-spending guide Bundle estimates people spend $232 each month dining at restaurants. Factor in the additional cost of groceries, and your monthly food bill can be steep. Because my 76-day savings plan eliminates things I consider "unneccessities," that just wasn't going to work with my budget.
Enter cooking.
I've fallen in love with farmers' markets and realized how inexpensive produce can be when it's in season. It's also a great way to support local growers and your community.
I paid $8.50 to make a batch of Kale Mushroom Lasagna Rolls and ate the leftovers for days. I made kale chips. I put kale in my morning smoothie. (Check out local blogger's 365 Days of Kale for some great recipes)
And guess how much I paid for my enormous bunch of kale? $1.
I also made lentil soup with carrots and green beans. I learned I actually love Brussels sprouts and recently took them off my "will never eat again" list. I made a chickpea stew using a four-cheese marinara sauce that was in my cupboard. (Let's just call that one of the failures.)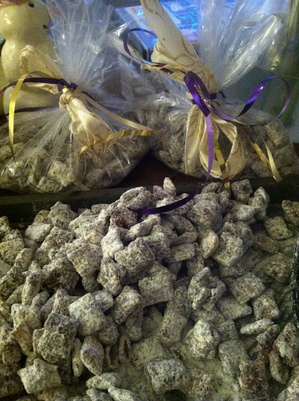 To be sure, cooking is definitely a process for me. With every new recipe, my Google history is full of searches, like "How many tablespoons in a cup" and "Alternative to sifting." But hey, I'm learning every day.
Sundays have become my "cooking days," where I'll make a big batch of soup or stir fry to eat during the week. Last Sunday I made chili and cornbread, homemade hummus, toasted pita chips and cookies for my coworker Ben Freed's birthday.
Cooking has also become a way for me to entertain people, and I'm using it as an inexpensive — but thoughtful — gift for people this holiday season.
I made a batch of Puppy Chow and individually packaged it for my family. I found a great jarred cookie mix recipe on Bakerella that's easy to package for gifts.
Next on my savings plan list: figuring out where in Ann Arbor you can rent board games. Ideas, anyone?
Readers: If you have any suggestions for my savings plan or recipes I should try (vegetarian!), feel free to weigh in on the comments section below or email me: lizzyalfs@annarbor.com.
Lizzy Alfs is a business reporter for AnnArbor.com. Reach her at 734-623-2584 or email her at lizzyalfs@annarbor.com. Follow her on Twitter at http://twitter.com/lizzyalfs.