New Ann Arbor restaurant owners aim to offer fresh fare native to Mexico City
Posted on Thu, Jun 21, 2012 : 5:57 a.m.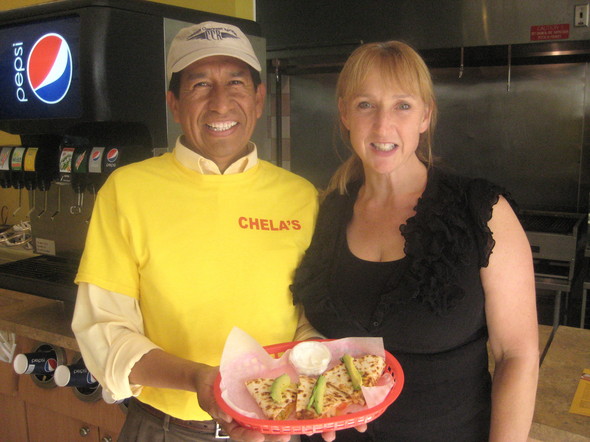 Laura Blodgett | For AnnArbor.com

A Mexican restaurant featuring fast, fresh food authentic to Mexico City has opened at the corner of Maple and Liberty with plans already under way to open a second Ann Arbor location.

The restaurants are the creation of Adrian Iraola, who has always wanted to open a restaurant serving the kind of food he grew up with in Mexico City.

"I grew up in downtown Mexico City where there are a lot of street vendors, and my father had parking lots and (ran) taco stands," said Iraola, who retired as an engineer with the city of Ann Arbor and works as a consultant for the Downtown Development Authority. "Mexican food has such a tremendous tradition and is so flavorful. That's what I've craved for the last 25 years."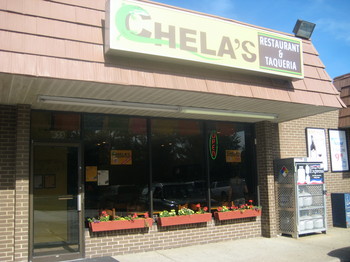 Laura Blodgett | For AnnArbor.com
The restaurants are named
Chela's
as a tribute to Iraola's mother — although some may know the word as slang for beer. They feature tacos, tortas — a sandwich on French-style bread with vegetables and other trimmings — and tamales, which have been quite a hit since the restaurant opened nearly two weeks ago.
"We didn't know when we opened how many (tamales) to make that weekend so we said 'Let's make 80 (of them),'" said Iraola, adding that tamales are a very labor intensive, specialty item. "We finished steaming them around11:30 and by 2:30 we had sold out. "
The restaurant is providing food with a health conscious twist, eliminating the deep fryer typical with Mexican fare and instead lightly frying the food. Chela's is reaching out to local growers and working with 4-H groups to find local sources for vegetables, meats and eggs. Nothing comes out of a can in the Chela's kitchen, rather the tomato sauce and salsa is made fresh daily from tomatoes and onions.
Located at 693 S. Maple, a block west of Stadium, Chela's West opened in the former Kappa Coney Island tucked between McGuire's Barber Shop and Buster's party store. Iraola says Chela's is doing very well and drawing customers from the area's business community as well as the large residential population.
The restaurant is a family affair, with Iraola's wife Lori managing the restaurant and his extended family as well as his college and high school aged children working there.
Iraola and his wife are adjusting as they go along such as adding a kiddie quesadilla to the menu to appeal to the large number of families who come in the door in addition to restructuring their production process to meet the high demand.
Laura Blodgett | For AnnArbor.com
The second location, called Chela's South, is waiting on a few last permits from Pittsfield Township with the hopes of opening in early July. Located at
4079 Stone School Road
in the former Piatto di Pasta location in Stone Plaza, known for Ahmo's restaurant and market, the Chela's in that location will not be serving pork products out of respect for that community.
They are in the process of hiring three or four people to work in the second restaurant. Iraola selected both locations for their smaller size — roughly 1,100 square feet — and the fact that both locations previously housed restaurants and could be easily converted.
Though it seems ambitious to open two restaurants simultaneously, Iraola says that is his Type A nature.
"I don't sit around," said Iraola, who lives in Saline. "I've always coached soccer travel teams and love to be involved with the community." His wife Lori is the coach of the equestrian teams at Saline Middle and High School.
Chela's West is currently open daily from 11 a.m. to 9 p.m., with possible plans to stay open later to accommodate customers.