Ann Arbor SPARK
CEO Podcasts: Conversations on Economic Opportunity, Tim Marshall
Posted on Wed, Jun 20, 2012 : 3:23 p.m.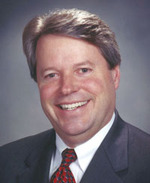 Ann Arbor SPARK CEO Podcasts: Conversations on Economic Opportunity capture the flavor of my one-on-one conversations with over one hundred key economic leaders in the region, including private sector CEOs, elected and appointed public sector leaders, and the executive leadership of key non-profit and academic institutions. The podcast series is designed to not only highlight that expertise, but also make it available to others who could benefit from the wisdom those business leaders can share.

The Bank of Ann Arbor has been a financial bastion in the region since it's founding in 1995. Through the economic boom of the early 2000s and the recession that followed, the Bank of Ann Arbor has been steady in its leadership and policies. This doesn't happen by accident - it takes a strong leader, like the Bank's President and CEO, Tim Marshall.

Tim, in addition to his leadership of the Bank of Ann Arbor, was recently approved by the Board of Governors of Federal Reserve Bank to serve as Chair of the Federal Reserve Bank of Chicago's Community Depository Institution Advisory Council (CDIAC). Tim has also led many of the Bank of Ann Arbor's community outreach programs, like the weekly Thursday summer concert series, Sonic Lunch.

In our CEO Podcast, Tim and I discuss the role the Bank of Ann Arbor plays in building the Ann Arbor region's economy - from it's financial activities to all the community outreach programs the Bank sponsors.

Check out more CEO Podcasts: Conversations on Economic Opportunity with Ann Arbor SPARK CEO Paul Krutko on the Ann Arbor SPARK website!