Big Lots prepares to open Ann Arbor area store next week
Posted on Fri, Jul 27, 2012 : 2:50 p.m.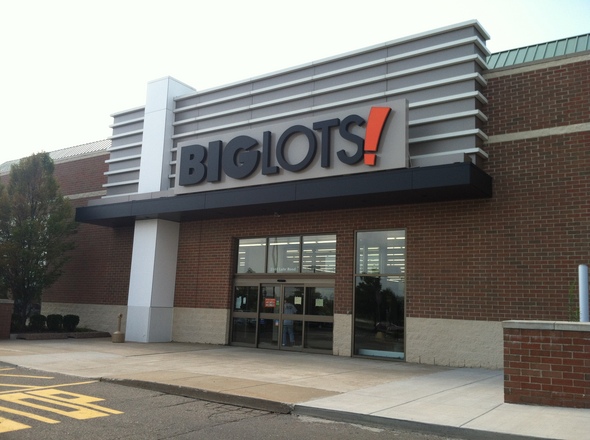 Lizzy Alfs | AnnArbor.com

Big Lots' closeout and overstock merchandise is hitting the Ann Arbor area next week when the Ohio-based chain opens its new store on Lohr Road.

The store — located in a 28,500-square-foot space in the Waters Place Shopping Center just south of Ann Arbor — will open no later than Aug. 2, said company spokesperson Toni Fink.

Construction at the site was completed as of Friday morning, and crews were stocking the store with merchandise.

"The store could open as soon as (it is) ready, but it will definitely be open by Aug. 2," Fink said.

A grand opening celebration is then planned for 9 a.m. on Aug. 10, at which Big Lots plans to make a $2,500 donation to Ann Arbor's Lawton Elementary School.

"For every grand opening we make a donation to our nearest public school neighbor," Fink said.

She added: "We always kind of consider it as a thank you for welcoming (Big Lots) to the neighborhood. Education is always a No. 1 priority at Big Lots in terms of things we support."

The company signed a lease for the Waters Place Shopping Center space in April, after a Borders retail store closed in September. It joins Kohl's, Best Buy and the recently opened Dick's Sporting Goods in the center.

Big Lots carries a variety of items, including toys, furniture, clothing, food items and electronics, which are purchased wholesale from other retailers and then sold at discounts.

According to the Big Lot's website, merchandise typically sells for 20 to 40 percent less than discount stores and up to 70 percent below traditional retailers.

There are 1,451 Big Lots stores in the U.S., including 24 in southeastern Michigan. There is one local store on Ellsworth Road in Ypsilanti Township.

Last year, Big Lots became an international retailer when it purchased Canada-based closeout chain Liquidation World, which has 82 stores.

The company reported a 2011 revenue of $5 billion. It was valued at about $2.62 billion based on a Friday stock price of $41.21.