MLIVE:

Arbor Brewing Co. owners not selected to open brewery in Fenton's old Fire Hall

Posted on Wed, Jun 20, 2012 : 10:13 a.m.
Arbor Brewing Co. owners Matt and Rene Greff won't be bringing their signature brews and grub to the old Fire Hall in Fenton, MLive reports.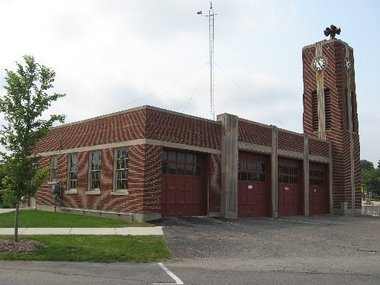 Photo from MLive
The Greffs were
one of two finalists selected
to redevelop the city's old Fire Hall, which has been vacant since the fire department moved in 2002.
The Fenton Downtown Development Authority accepted proposals from those interested in redeveloping the building last month, and at its meeting Tuesday night, the DDA voted to select the building's newest tenant: Curt Catallo, the owner of the Clarkston Union.
Catallo plans to transform the building into a bar, lounge, beer garden and rooftop patio. He expects the project to cost about $1.3 to $1.6 million.
The Greffs, who also own Ypsilanti's Corner Brewery, are in the midst of an international expansion, with the opening of a brewery in Bangalore, India planned for sometime this year.