Warm the Children
Warm the Children campaign returns, aims to serve 3,000 kids in the area
Posted on Sun, Oct 9, 2011 : 12:25 p.m.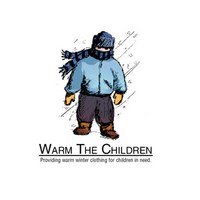 Looking outside, the changing leaves are beautiful, but also a reminder that cold temperatures are quickly on their way. Unfortunately, a lot of kids in our area won't be prepared. That is why AnnArbor.com is once again beginning its annual Warm the Children campaign.

Warm the Children spends $90 per child on warm jackets and clothing for families in need. Volunteer shoppers go with the families to ensure that the kids get the most for the money.

We expect to serve nearly 3,000 kids this year, which means we need to raise $270,000 this season.

We partner with the Ann Arbor Area Community Foundation and United Bank & Trust, so you know your donations will be handled responsibly.

You can also be secure in the knowledge that your donation will help those in your area. Warm the Children serves children throughout Washtenaw County and limited areas in Livingston County. You could be helping your own neighbors.

It's also very easy to donate. You can donate in person at any Washtenaw County United Bank & Trust.

For your convenience, online donations are accepted using the online donation form below. However, credit card processing fees apply to donations made online.

If you want 100% of your donation to go to Warm the Children, download a form at http://www.annarbor.com/2010/09/27/WTC_donation_form.pdf and mail it with a check or money order to Warm the Children c/o United Bank & Trust, P.O. Box 1127, Ann Arbor, MI 48106-1127.

And because we love good company and great coffee, you can also come visit us in the AnnArbor.com Community Space at 301 E. Liberty St., Ann Arbor. For a small $1.50 donation, you can get a hot cup of coffee from the generous coffee roasters in our area.

Be sure to like us on Facebook where we will keep you updated on how your donations have helped those kids in our area.

We are also currently looking for volunteer shoppers. To sign up or to just learn more about the program, visit our Warm the Children page.